【For administrators】
Here is the procedure for setting employee working conditions.
Employee working conditions are working conditions set for employees.
When the management unit is set at ''Employee'', working conditions can be changed for each employee.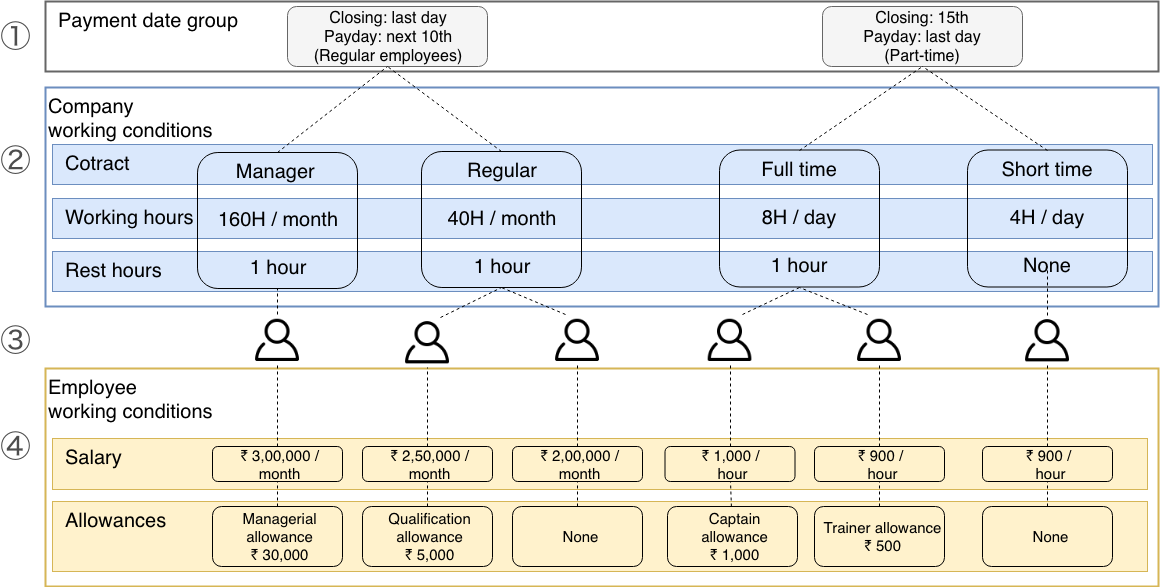 Make sure that the management unit is set at 'Employee' at the company working condition menu.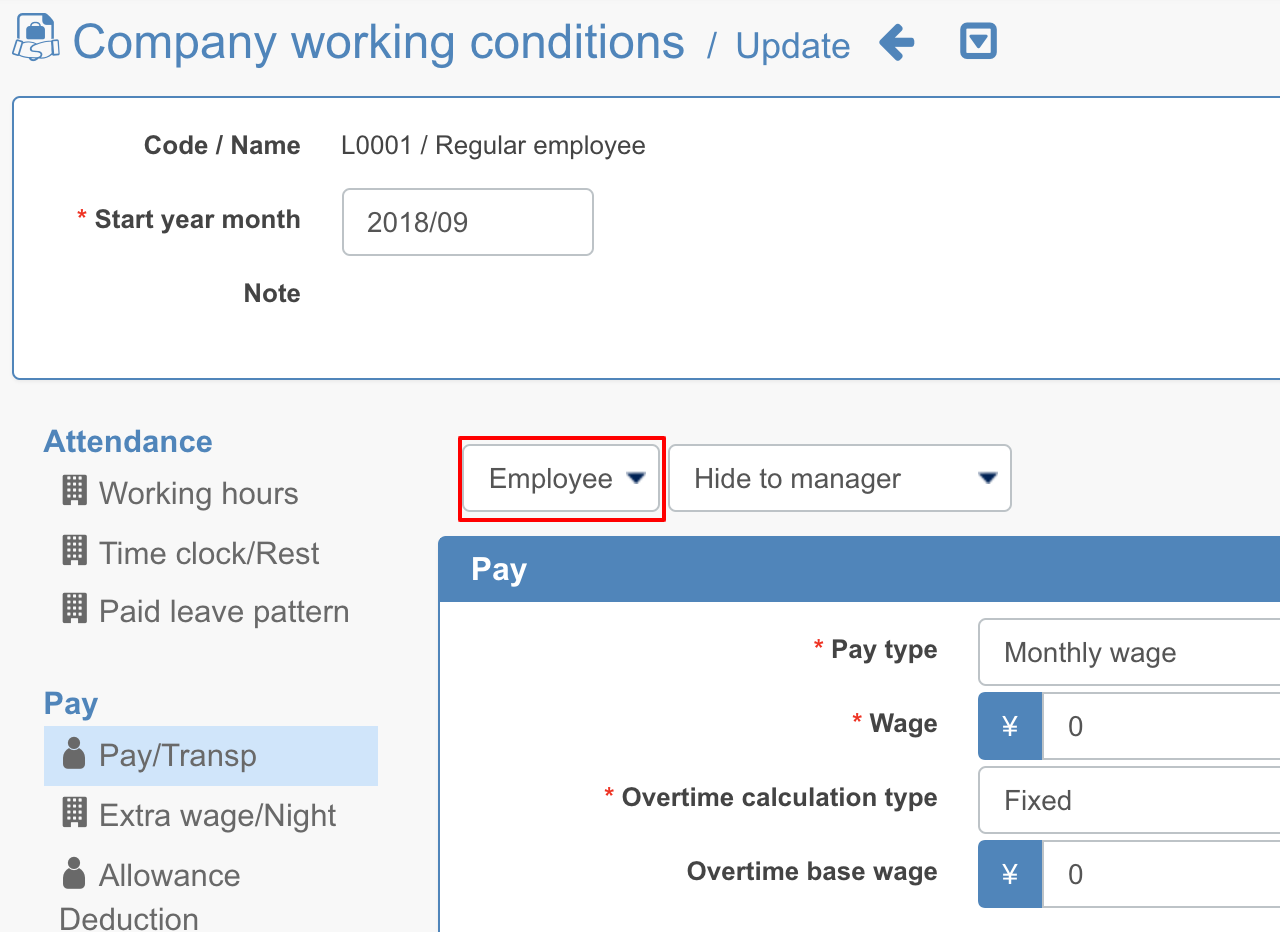 Click Employees





Click on the employee's working condition.




Click on the working condition name in the setting history section.





Set items which management unit is set at ''employee''.
Items with person icons can be set for each employee, and it is possible to set them under employee working conditions.
(In the figure below, three types: Pay / Trans, Allowance Deduction, Employee Tag can be set for each employee.)


Those individual settings made here will be reflected for each employee.



In case the setting is  [Company], that item cannot be customized for each employee.


Each setting item procedure is divided into several tabs. Click the link below to go to the detail page.
Working hours
     ・Set deemed overtime
Time clock / Rest
Paid leave pattern
Pay settings
 ・Set salary
 ・Set Overtime calculation and Overtime base wage
 ・Set My Salary
 ・Set transportation expenses
 ・Use average wage for payroll
Extra wage/Night
Allowance / Deduction
Notification
Operation permission setting
Employee tag setting



Set the start period whether Year / Month or Date.
* It should be within 2 months before and after the current month.
* When applying past dates, you can not apply the month that has been finalized. After finalizing attendance, it locks work conditions and unable to edit it.
About finalize attendance, click here




Click Update at the bottom of the page.


When you return to the Employee working condition screen, you can see the new working condition is added to the setting history.

This is all for the employee working condition setting.